---
Want to bring your sports knowledge to radio, the internet or television screens? Solent's Sports Broadcast Journalism master's degree is an advanced course designed to help bring you closer to a career working in video or audio production in the world of sport. Taught by industry professionals and academics, this is a challenging course where teaching is led by professional standards and industry practices.
---
On this advanced-level course, students learn how to source, gather and deliver professional sports content on numerous different video and audio platforms across a wide variety of sports. The course also encourages students to develop their editorial and technical skills and build relationships with external clients, whilst creating a portfolio of video, audio and academic material to showcase their abilities to potential employers.
---
With an increasing demand from sports audiences for innovative approaches to storytelling and high-quality production, broadcasters must constantly update their practices and utilise social media to research and promote their work. Understanding and adapting to changes within this fast-moving industry is core to the teaching on this master's degree.
---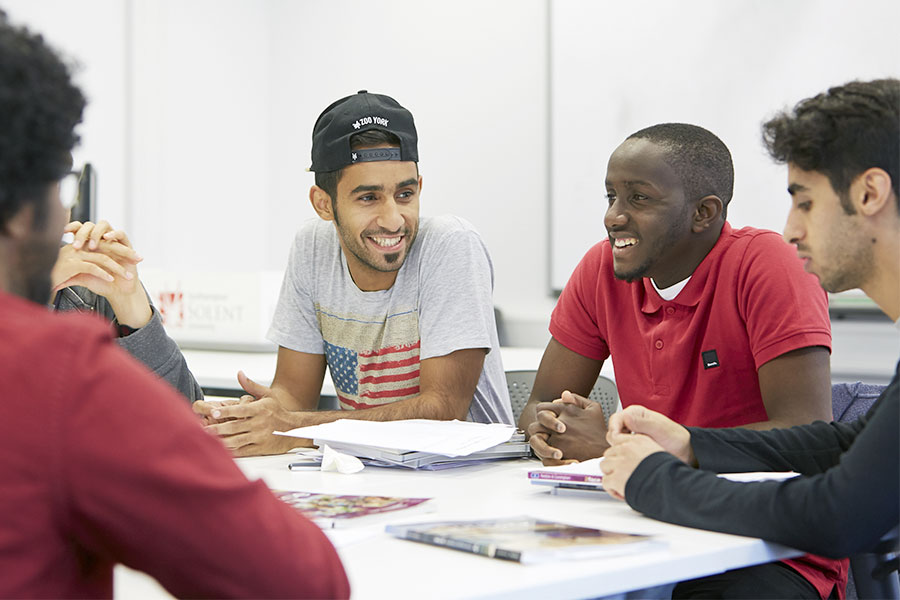 ---
Regular 'news days', where students will need to respond, gather and produce stories for a same-day news and radio output, are built into the course programme to further increase students' exposure to a realistic broadcast environment and prepare them for the deadlines and quick-thinking they'll need to demonstrate to become a sports broadcaster. This element of the course is regarded by the Broadcast Journalism Training Council as good teaching practice.
---
The course curriculum is centred on students gaining essential knowledge and practical skills in sports broadcast journalism and course content is led by current industry standards and practices.
---
What does this course lead to?
---
Recent BA (Hons) Sports Journalism graduates gained full-time employment at Daily Mail Online, The Guardian, Sky Sports, BBC Local Radio, M&Y Media, Inside the Games, Southend United FC, plus a variety of Freelance Journalist roles. Some students have moved into Public Relations, with one in an Account Manager role that earns £50,000 straight out of university.
---
Who is this course for?
---
This course is well-suited to those with a sport or journalism background who wish to move into sports broadcasting across traditional and digital platforms.
---
The course content is ideal for students wishing to gain a deep understanding of the technical and practical aspects of broadcasting.
---
Students on this course have full access to the University's industry-standard broadcast facilities, which include four television studios, eight radio studios and extensive editing and production facilities which are configured to industry standard. High definition camera equipment is also available to all video production students.
---
Students also have access to camera equipment and professional recording devices, plus radio and TV studios. Use of computers with Final Cut Pro X and Adobe Audition plus the use of normal Solent resources: library and IT centres.
---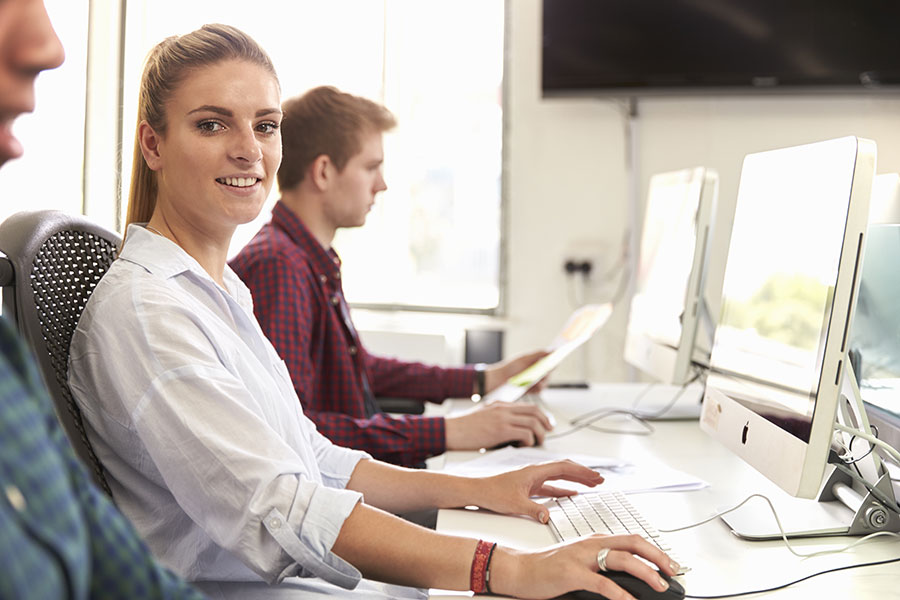 ---
The academic team has vast sports broadcast experience and all practitioners still work in the industry and teaches the latest technologies and approaches to sports broadcast journalism. The course is also aligned with the Broadcast Journalism Training Council (BJTC).
---
YOUR FUTURE Suitable roles for graduates include sports journalists or editors at TV stations, radio stations, productions companies or live TV units; newspaper or magazine content production; online presenter/producer; freelance broadcasting; public relations; digital and social media communications; crisis management.
---
Graduates would be advised to gain the Diploma in Journalism or National Qualification in Journalism which is offered by the National Centre for the Training of Journalists (NCTJ).
---
MPhil/PhD options are open to those wishing to pursue academic research and teaching.
---
INDUSTRY LINKS
---
The course team themselves are current industry professionals engaged in regular broadcast practice with television and radio channels such as Sky Sports, Sky Sports News, BT Sport, ITV, BBC, BBC Radio Solent.
---
The course also builds on Solent's current relationships with professional and amateur sports clubs in the South, including Hampshire County Cricket Club, for whom the University is an official provider of video content, and Southampton Football Club. Previous students on our sports journalism courses have benefitted from guest lectures and workshops by industry speakers.
---
The MA course is new but the BA (Hons) Sports Journalism course is taught by lecturers who are all still working in the industry (Sky Sports, ITV, BT Sport, BBC Radio Solent) which means that getting high-profile guests in to talk is very easy. The guest lecturers have come down to do Q&A's, Mock Interviews, critique work and offer career advice.
---
Recent broadcast guests include: Sarah Gomme and Fred Dinenage (ITV Meridian); Tom Hepworth (BBC South Today); Nigel Dean (Sky Sports); Chris Eldergill (CNN World Sport); Jeff Freeman (IMG); Paul Belverstone (Premier League Productions)
---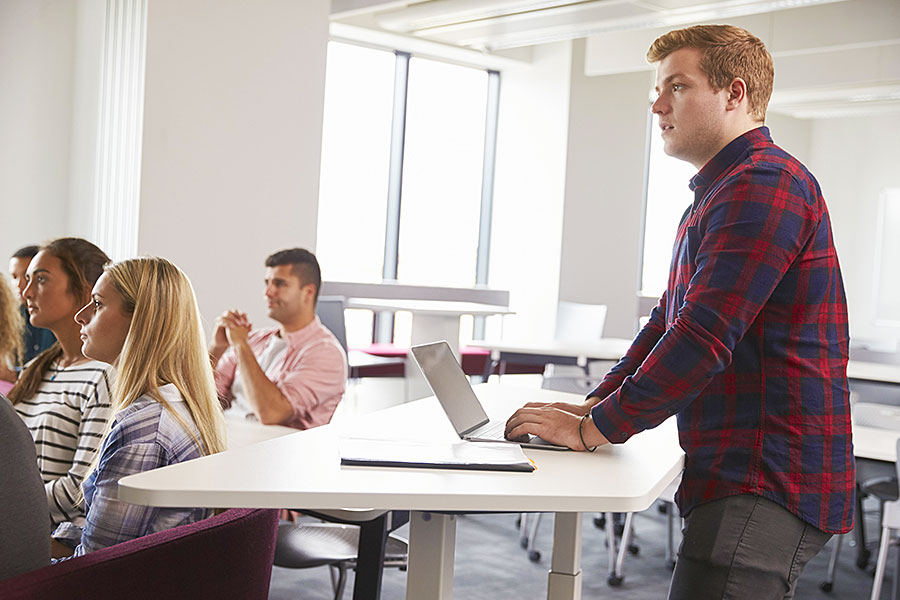 ---
Assignments in several units to suit the needs of their employers, including:
---
Dissertation/Final Project
---
Sports Broadcast Production
---
Sports Documentary-making
---
Professional Practice
---
PLACEMENTS
---
Half of the Professional Practice unit involves an extended work placement within the Broadcast Industry. The course has links with industry and will provide an extended work placement (up to 12 weeks) with a broadcaster. That's Solent is the first partner but there are also conversations happening with BT Sport, Eurosport and Perform. The placement will take place in Period Two of the course but will include one day of university work each week to attend Sports Broadcast Production.
---
There will be one assessment in Period 1 which will be on the lecture-based teaching and then a Period 2 assessment will be a reflection on their 15-week work placement.
---
Students are able to gain vital hands-on experience in relevant environments such as local or national television and radio stations.
---
The course is aligned with and has been written in consultation with the Broadcast Journalism Training Council (BJTC), who also accredit the University's Sports Journalism undergraduate degree. BJTC partners include the BBC News, ITV News, Sky News, Reuters.
---